Swiss company's new constellation of satellites driving global change with IoT connectivity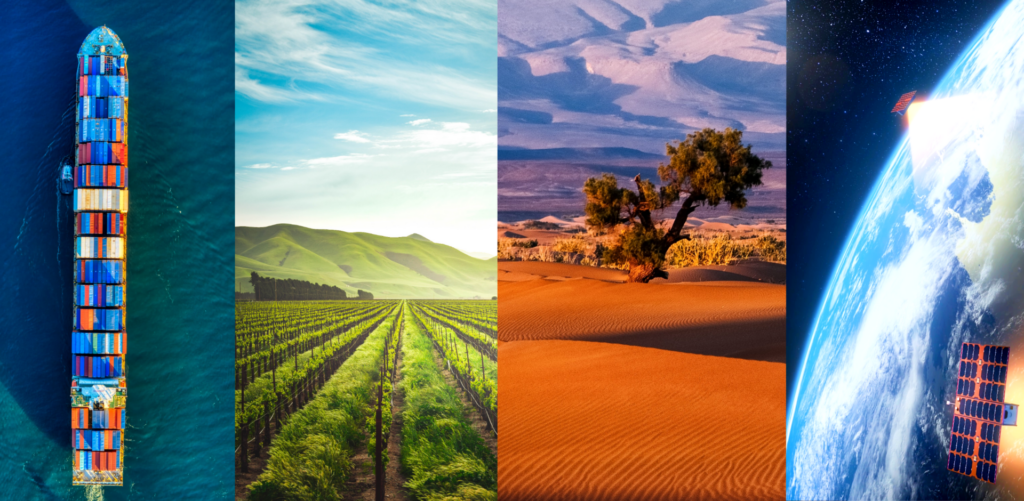 Post Views:
1
---
How can you track the water quality of a river that descends from a remote mountain? Or monitor illegal fishing in ocean reserves hundreds of miles off the coast? How can a company transporting vaccines across continents monitor and track its cargo? The answer to these, and other vital questions, is satellite internet of things (IoT). 
By 2030 there will be more intelligent devices connected than people on this planet. Experts estimate that IoT devices will surpass the 75 billion mark. That's more than nine devices for every person alive today.
While in smart homes, IoT devices show off their potential for slick consumers, in reality, the industrial sectors are the main players of the new technology. Industries operate hundreds of thousands of connected devices, from smart robotic manufacturing to international logistics. The core foundation of this entire multibillion-dollar market relies on one thing: Connectivity. 
But IoT devices don't need just any kind of connectivity; they require low latency (no delay), low power (to drive autonomy and extend battery life), and high-data performance. And while more than 90% of the global population in urban environments have online services, the shocking truth is that networks only cover 15% of the surface of our planet.
Connectivity for the remaining 85% 
Some of the most critical operations for society, life, and business on Earth—including global supply chains, transportation, oceanography, agriculture, climate management, and disaster prevention—are operating in remote areas outside network coverage. How can these industries and sectors transform? 
To find out, we spoke to Fabien Jordan, CEO of Astrocast, a company working to provide 100% of global coverage for IoT with an innovative constellation of nano-satellites. Astrocast is a Swiss company backed by venture capital firm Adit Ventures, Airbus SE's venture arm, and the European Space Agency (ESA). They have been providing cost-efficient, low-energy, and bidirectional satellite IoT services since early 2022. 
On November 26, 2022, the PSLV-C54 Polar Satellite Launch Vehicle rocketed into space from India's Satish Dhawan Space Center. The PSLV-C54 rocket carried four Astrocast nano-satellite spacecraft among its payload. Once the satellites joined the other 10 in operation in low-earth orbit, the company's constellation expanded to a total of 14 satellites. 
"Our next launch is scheduled for early January on a Falcon9 from SpaceX," Jordan told 150Sec. "We are launching a batch of four additional satellites. At this point, our 18-satellite constellation distributed on four different polar orbits will already have the capacity and capabilities to efficiently serve the needs of our key markets such as shipping container tracking, agritech, and utilities." Astrocast is progressively expanding to serve new industries and meet the demands for connectivity that can close the gaps of the digital divide.
Shipping, agritech and water access: Leverage satellite IoT
Astrocast believes that satellite technologies can drive progress and digitally transform industries that are roadblocked by a lack of connectivity. The company focuses on a cost-effective, economically viable business model. This approach has attracted the attention of several global companies. 
ArrowSpot— a leading system integrator in the container tracking industry, recently signed a multi-million dollar deal with Astrocast. "They realized the importance of having a hybrid, multi-connectivity tracker that uses the most appropriate technology depending on the location of the shipping container," Jordan said.
Embedding a cost-effective satellite IoT link, ArrowSpot greatly improved the visibility of the asset along its journey. It can now offer its customers full visibility at an affordable price. "Oceans are the least connected places, and maritime assets constantly travel in and out of terrestrial networks," Jordan said. "Very similar constraints also apply to the land transport and rail industries, crossing vast and unconnected remote areas." 
Another company that found value in satellite connectivity is Avirtech—a pioneer in agritech driving agriculture 4.0 technology. Avirtech, with important operations in Southeast Asia, especially in areas where terrestrial networks are unavailable, is helping transform the global agriculture sensor market while impacting local populations by providing them access to cutting-edge farming technology.  
Using smart IoT devices connected via satellite through Astrocast, the new Avirtech system can provide crop intelligence. This includes plantation control systems that monitor site and conditions to reduce operational costs and increase yields. "We believe this partnership puts Astrocast in a very good position to support the acceleration of smart farming deployment in these regions," Jordan added. 
"The most affected sectors by lack of connectivity are agriculture and livestock, maritime, oil and gas, and environmental and utilities," Jordan explained. "These are usually industries that have assets in rural areas, but the use case does not necessarily justify the enormous investment to legacy satellite connectivity."
On December 19, Swiss integrator Oratek working with Access to Water, a Swiss foundation dedicated to improving access to drinking water, health, education, and jobs, partnered up with Astrocast to add satellite connectivity to water systems in Senegal. 
Astrocast explained that the United Nations classifies Senegal as a water-poor country. Approximately 20% of the country's population does not have access to clean water. The latest generation of Access to Water's purification filters can treat dirty, polluted, or brackish raw water. Now, thanks to new satellite IoT technology—in addition to producing clean water—these filters are collecting important information such as water quality, usage, and equipment status. The information benefits rural populations and the foundation, helping them better manage resources, maintain the systems and filters, and make key decisions.  
"Because these locations are extremely remote, they are not accessible by any standard communication network. The only way to collect and share this information is through a satellite connection, an approach that until recently was deemed too expensive for this type of use case," Aurelien Essig, Founder of Oratek explained. 
Oratek opted to implement Astrocast's nanosatellite solution, which provides a highly cost-effective approach to achieving satellite connectivity. But how does the technology work? 
The Earth-Space network technology approach
To establish communication via the Astrocast Network, the system integrator or device manufacturer must integrate the Astronode S modem together with a small L-band antenna into the device and configure the application. The device will then be able to send its IoT data to Astrocast's satellites using a store and forward approach. 
"Data is then downloaded from the satellites to a network of ground stations and then to our servers, available through an online portal or our APIs," Jordan explained.
Low-power consumption is absolutely critical for direct-to-satellite IoT. "We are often talking about battery-powered devices to track moving assets, such as containers, animals, and machinery," Jordan added. "You need your assets to be as autonomous as possible, running for several years without human intervention."
Thanks to the introduction of new technologies that allow the miniaturization of satellites, and thanks to easier commercial access to space, a constellation like Astrocast allows services to be very cost-effective, more than three times less expensive than legacy operators. 
The fourth industrial revolution, automation, AI, and the Internet of Things, is inevitably changing the way the world works every day. As this new movement evolves and smart devices proliferate, global connectivity becomes essential and a top priority. 
Satellites and new space technology are poised to contribute greatly to the development of the IoT industry. Furthermore, use cases are already proving that the tech can serve societies, humanity, and our environment, addressing the most pressing challenges our planet faces.