Interest rates, rising costs dampen farmers' optimism for 2023

PHYLLIS COULTER and BENJAMIN HERROLD
Illinois Farmer Today

Following a year with good yields and strong prices, many Midwest farmers are optimistic that this year will also be profitable. But rising interest rates, uncertain weather and global conditions add a little caution to their optimism.
Jade Morgan farms in Barton County in southwest Missouri. He has a diversified operation with corn, soybeans, wheat and beef cattle. They had a drought year in 2022, but some precipitation and the winter time away from the fields have improved the mood heading into 2023.
"This winter is starting to bring needed relief and optimism for next year. We will continue to stay positive and prepare for a new growing season next year," Morgan said.
Dan Carpenter farms in Ray and Carroll counties in northwest Missouri. He has row crops and cattle as well. 
"In this challenging yet gratifying industry, one thing is for sure: 2023 will provide its own set of challenges and blessings we will experience. We plan to stick with many tried and true methods of production while adopting several new and emerging methods to try to continue to improve our bottom line," Carpenter said.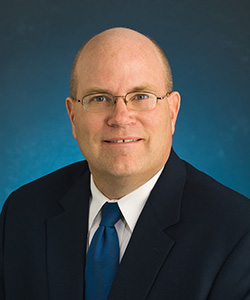 Gary Schnitkey, University of Illinois agricultural economist, is hearing the same from farmers in Illinois.
"I think farmers are reasonably pleased with yields and income levels for 2022. Both 2021 and 2022 were good income years," he said.
"For 2023, projections are for profitability, but costs are very high. The high costs, along with the relative strangeness of the environment puts farmers in a position of concern."
Most farmers are having good yields and incomes, at the same time costs and rents are going up. The question remains as to when it ends.
"There is some discomfort going forward, but we are predicting a profitable year," he said.
Evan Hultine of Bureau County in northern Illinois is among the many farmers heading into 2023 following good yields in 2022.
"Our corn was really good. It was a record year for us," he said. While it wasn't a record breaking year for soybeans on his farm, "certain fields had some of the best yields we ever had," said the Princeton-area farmer.
The sixth generation farmer grows corn, soybeans and seed with his father, and said that even with the rising costs, there's still a good opportunity for profit in 2023.
He said he expects the margins will be tighter than last year and both good yields and good prices will be needed for profit.
"There's a tighter window for profitability," said Hultine, president of Bureau County Farm Bureau.
Likewise Mark Tuttle, a DeKalb County farmer in northern Illinois, saw a good harvest and above average corn yields in 2022.
Tuttle said farmers are still affected by some supply chain issues, but many are more concerned about interest rates going up.
While fertilizer prices and gas prices have come off earlier highs, the cost of money will be significantly higher this year. The cost of borrowing will be up $40 to $50 per acre this year and cash rates are going up, he said.
Still, the newly elected Illinois Farm Bureau director is cautiously optimistic.
"All in all it 2022 was a good year and we are looking for another one," Tuttle said.
2022 in review: The year in photos